HIFU (high-intensity focused ultrasound) Treatment
Achieve the lifting effect & skin firming
Hifu at Rejuvie is using Sygmalift and Sonoqueen with is the latest invention, combining the high intensity focused ultrasound (HIFU), cold laser of 635nm and Trimicro focal ultrasound to achieve the lifting effect, improve elasticity and firmness of skin, also collagen stimulation for anti aging effect.
With this technology we can do a non-invasive, non-injection and non-incision face-lift. The areas we focus on are the cheek and the jawline to lifting nasiolabial fold and shagging skin around the jowls, the double chin, the neck and around the eyes. We can also lift the forehead, but in these areas we still recommend using Botox and fillers.
HIFU is very safe, an interview needs to be conducted beforehand, which includes the patient's expectations for the treatment, the results of the treatment, an explanation of the procedure steps, as well as post skin care
3D SPATULA - Modeling
Used for face lifting and tightening, best used for turkey neck and flaccid cheek reduction, jawline contouring and forehead furrows reduction.
3D TRIFOCAL - Lifting
Used for face lifting and tightening, best used for smoothing forehead furrows, eyes and brow lifting, eye and mouth wrinkles reduction.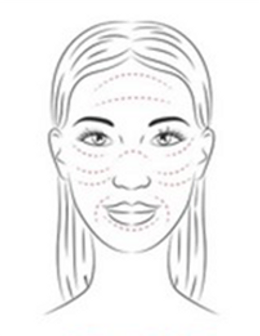 635nm LASER - Glow
ow-concentration laser used for natural skin recovery and cell repair acceleration, which will give a radiant skin effect.
Repeat Treatment
The full result of the Sygmalift will be seen after 2-3 month. Actual result may vary depending on receiver's reaction to treatment. It is not an instant fix. We recommend you do 2-3 sessions with each one-month apart for the best result. Later we recommend follow up treatment 1-2 times a year to maintain the effect of the treatment.
Treatments Made For You
Providing faster treatment, greater precision and unique solution for sub mental fat, facial lifting and rejuvenation.Sygmalift© transforms the view of a facelift No surgery, No injection, No incision just great results.
LET US HELP YOU ACHIEVE YOUR PERFECT SMILE
Visit Our Dental Website